Well I got the rifle tore apart again, to see if I cannot fix some of the stock issues. The Fajen stock came with a hard plastic butt plate that has seen better days. The Fajen black plastic butt plate and white spacer are chipped and cracked. In the picture below you can see the new light weight small Pachmayr recoil pad I am going to be fitting to the stock.

I bought the little rifle with the knowledge that there were some cracks in the stock. However when I got it tore apart last time to look at the bedding I noticed that the wood around the front and rear action screws is split. Someone did a half-ass job of bedding this little rifle but did not pillar bed it.
In the pic below you can see the crack running through the rear screw hole.
Here is a pic of the top of the stock showing the poor bedding job. I have my work cut out getting this stock prepped for bedding. Time to break out the Dremel tool.

Here is a pic of the bottom of the stock with its inletting problems. Somebody did a poor job of fitting the metal to the bottom of the stock when they glass bedded the action.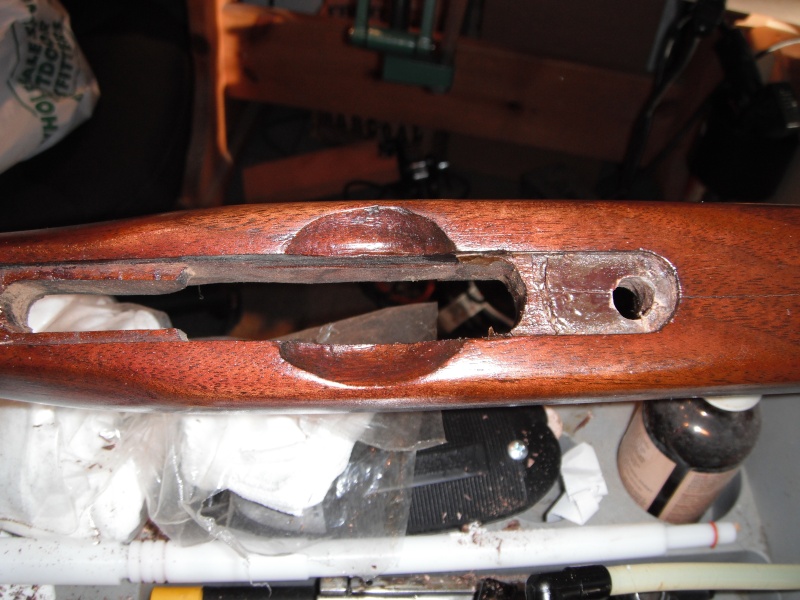 Here is a closeup of the crack in the forward action screw wood area:

I am planning on using Brownell's M98 stock ferrules. I have done several Mauser actions with these with good results.
http://www.brownells.com/.aspx/pid=983/sku=080-911-098/Product/M98-Stock-Ferrules
I am also considering these Talley magnum cross bolts to use to reinforce the stock and prevent it from cracking. A replacement Fajen stock is nearly $600

! So I am most interested in repairing the stock. I hope to do the work myself if I can.
http://www.brownells.com/.aspx/pid=13113/sku=874-005-000/Product/Magnum-Crossbolt
Next order of business is strip the barreled action and send it off to be threaded 1/2-28 for an AR15 style muzzle break. I am leaning towards an AAC Blackout break. Eventually I would love to have a can on this rifle but for now I think it will wear one of my spare AR15 flash suppressors.

scorge30

Member





Posts

: 675


Join date

: 2010-11-27


Age

: 50


Location

: Marysville, WA




EdgarEg

Member





Posts

: 579


Join date

: 2010-12-17



The first thread on this rifle is pretty lengthy, so I was not sure to start a new thread or tag on to the old one.

Since the old thread deals with my still trying to solve the load issues with the rifle and this one deals with stock issues I chose to start a new thread.

scorge30

Member





Posts

: 675


Join date

: 2010-11-27


Age

: 50


Location

: Marysville, WA



Got the little Sako back from the gun smith with the threaded barrel.

Put one of my spare AR15 muzzle breaks on it for now. Might change it later to a AAC can compatible muzzle break.

This is the first time that I have completely stripped the rifle. As always when purchasing a used rifle there is some surprises.
According to Sako this rifle was made in the early to mid '60s so considering its age it not surprising some of the screws are hosed. This one holds the release mechanism return spring and sheared right off as I tried to remove it.
According to the manual they are metric itty-bitty Philister screws. The opposite side (the one that did not shear off) is missing.
So my action is once again going back to the gunsmith to drill out that little itty-bitty metric screw. I do not trust my Harbor Freight special drill press or shaky me to do it myself.
I am going to talk to my gunsmith and see what he thinks of drilling and tapping the holes slightly larger to a more commonly available torx or allen-headed screw.
These little Sakos are hard to come by and I do not want to risk ruining the action.
I would have had my 'smith drill and tap while he had my action last month but I was too broke to afford it then. I also could not afford his storage fee if he kept my action until I could afford to have him do the work.
My 'smith does good work but he does work cheap. I have never had a problem with his work and am willing to pay a little more to make sure I get good quality work. Especially on an action that I certainly cannot afford to replace.
A quick search on Gunbroker or Guns America reveals these little Sakos go for about $800+.

scorge30

Member





Posts

: 675


Join date

: 2010-11-27


Age

: 50


Location

: Marysville, WA



Sorry have not posted much here over the summer. It has been a busy summer.
Got my little Sako .223 AI back in the shop again.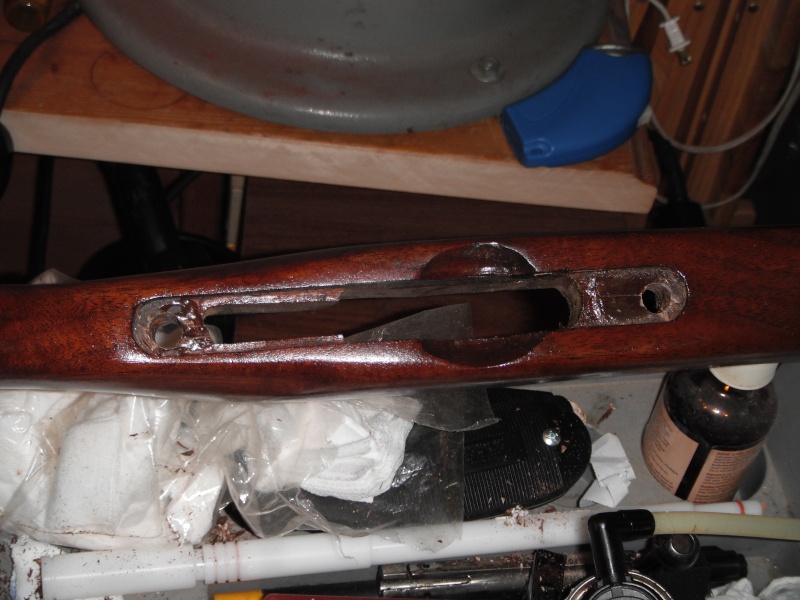 I've hogged out the stock for glass bedding and glued in two nylon pillars I got from Brownell's.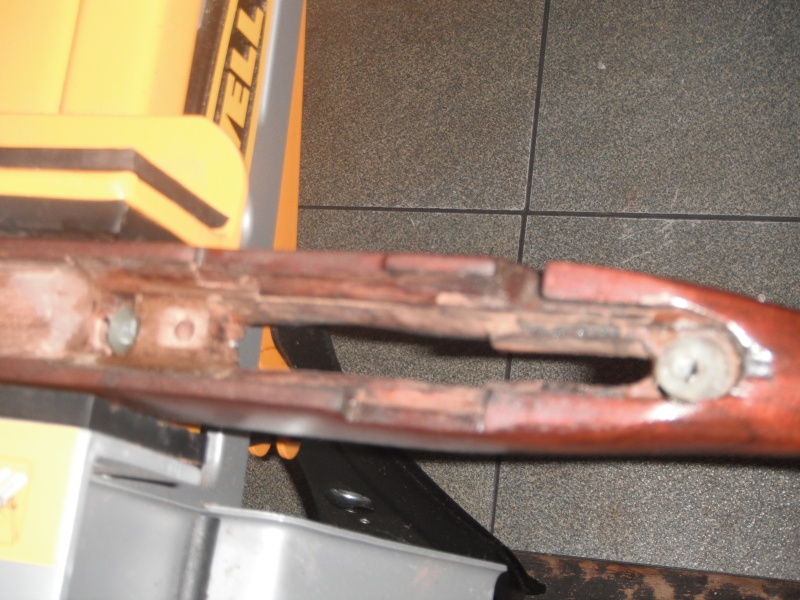 Cracks have been filled with J&B Weld Quick Wood, and some Devcon epoxy. I will get more pics posted as I continue to repair this little stock.
For the crack in the stock under the recoil lug, I drilled through the stock and stuck a wooden dowel in there liberally slathered with Devcon epoxy.
My supervisor telling me to get back to work.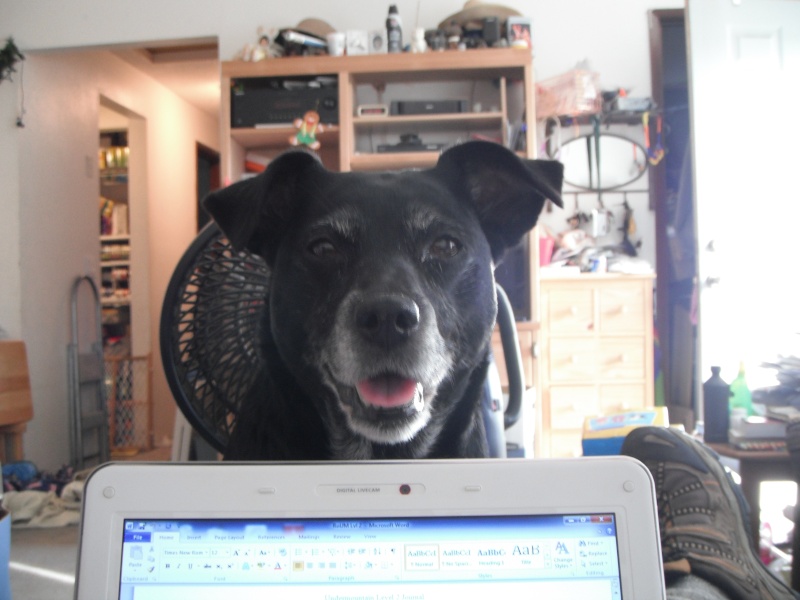 scorge30

Member





Posts

: 675


Join date

: 2010-11-27


Age

: 50


Location

: Marysville, WA



---
Permissions in this forum:
You
cannot
reply to topics in this forum