OK, going through all the stuff I picked up last week and found this Herters Swage Die(.38 Wad Cutter), Wire Cutter, and about 10 pounds of lead wire. Die is labeled SD6060 38 CAL WC ; Cutter is marked M30. No name, but possibly Herters? Has .38 cutter dies installed, no other dies were found. I mounted it on a piece of uni-strut and it works perfect. Then swaged a few bullets, and after a while came up with one w/ a gas check and one w/o gas check. Can anyone tell me what this stuff is worth? Are other dies and/or parts available? I have been casting for many years, cast about 40 different bullets now, and am not sure I want to start swaging lead bullets. Jacketed maybe, but not lead. Thanks!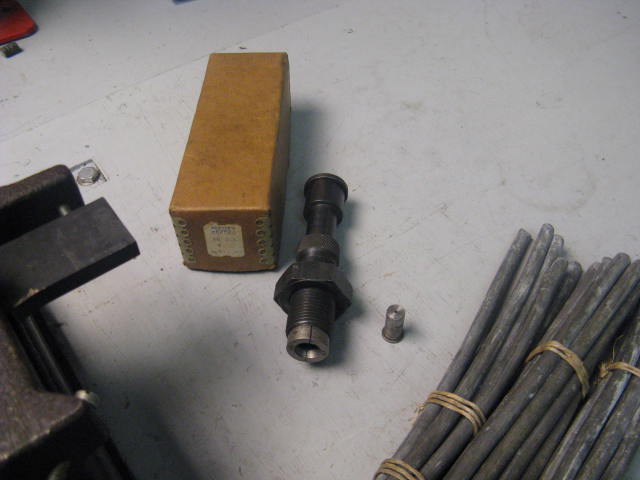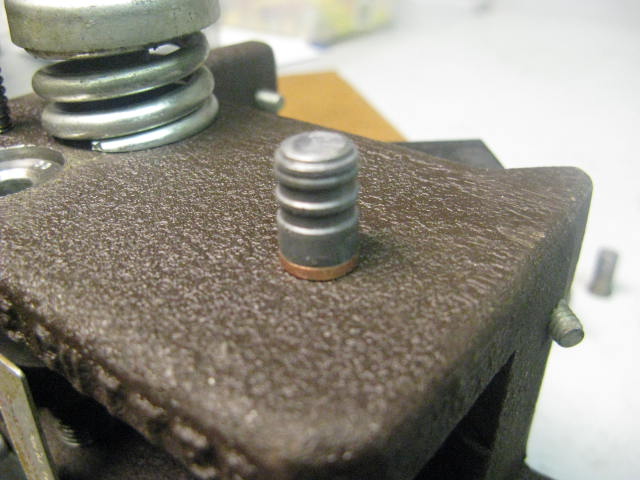 Arty




Posts

: 50


Join date

: 2011-02-14


Location

: Wisconsin



wow those look really great. As far as worth, I could not tell you. But those do look nice. That bullet is nice looking as well. What is the final weight of the bullet??
_________________
"The Constitution shall never be construed to prevent the people of the United States who are peaceable citizens from keeping their own arms."
- Samuel Adams

Daywalker

Admin





Posts

: 2324


Join date

: 2010-10-18


Location

: Virginia



Herters is no longer in business and has been gone a long time. As far a price goes, that can be hard to say. While I love the set up that you have on hand and would love to take it off your hands. I know what I could give for it but I can bank on it not being what it worth, I am poor working man with an unemployed wife and 5 mouths to feed on a public service paycheck.

I would say that it should easily fetch at least $100 or more.
I dont know what the swage die is worth. but the core cutter alone should bring over 70.00

Reload3006

Member





Posts

: 1761


Join date

: 2010-11-19


Age

: 59


Location

: West Plains, Mo. , St. Louis ,Mo.



Daywalker, my apologies for not posting the weight earlier! I live just outside Madison WI and the political excitement around here has taken 99% of my computer time the last few weeks! Was born and raised there, but stay out as much as I can now!!! Needless to say the Peoples Republic of Madison is not very shooter friendly!

The weight of these bullets is 145gr, but that could be adjusted up or down as desired.

Arty




Posts

: 50


Join date

: 2011-02-14


Location

: Wisconsin



I think that stuff is totally cool. I wouldn't part with it even if I didn't shoot that size of bullet. I think I'd have to find a gun that would, so I could put it to good use.


_________________
You are finally comfortable with your casting capabilities when you find yourself casting boolits with sandals on!

hawcer

Mod




Posts

: 1896


Join date

: 2010-11-04


Age

: 47



Nice looking equipment arty. I'm with hawcer - I would tend to hang on to em for "just in case"

I have never used a lead wire cutter and was wondering how you adjust the length of the cores on that one for the different weights?

eagle60

Member





Posts

: 971


Join date

: 2011-01-02


Location

: East Central MS



Similar topics
---
Permissions in this forum:
You
cannot
reply to topics in this forum